0
0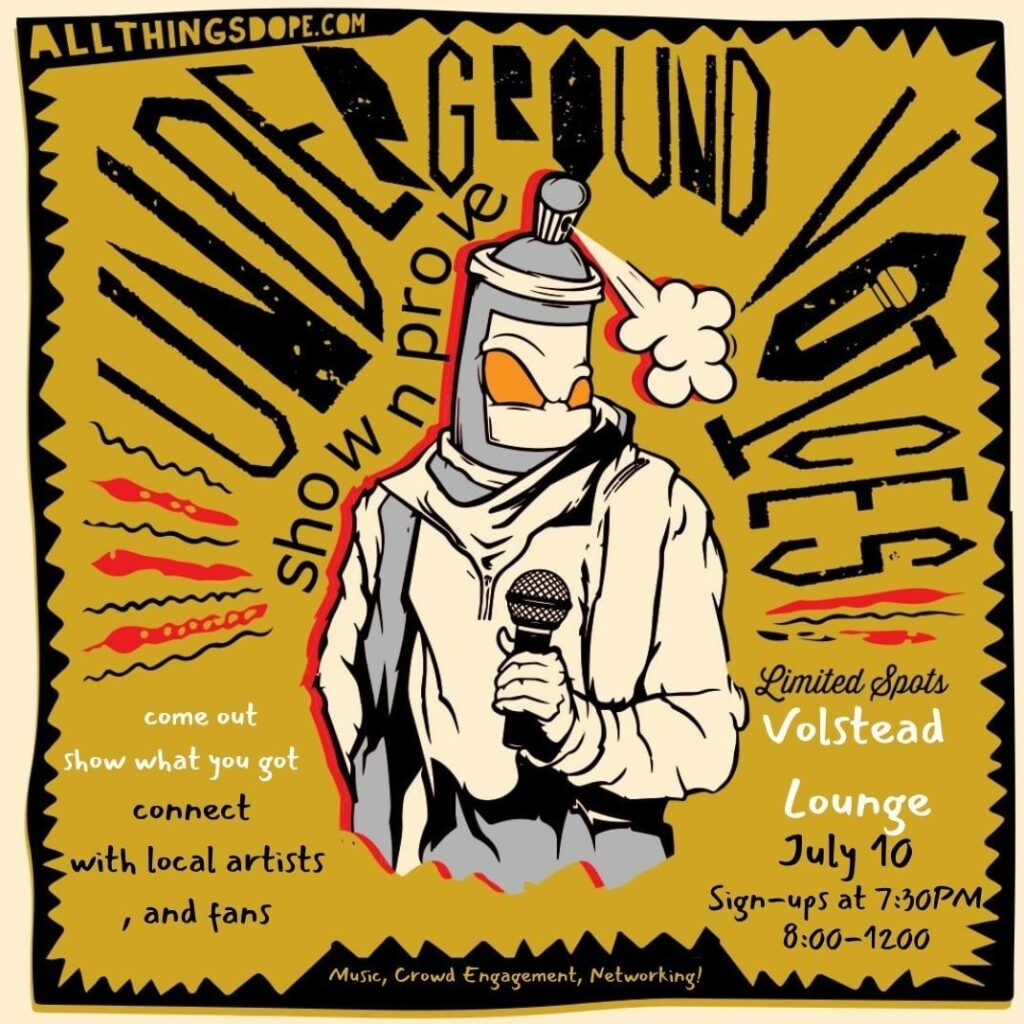 @undergroundvoiceslive is back to bring you one of the best open mics in Austin, TX tonight at Volstead Lounge.
Our events are dedicated to showcasing the city's unique and upcoming voices. Come through to catch a vibe with us and enjoy some of Austin's most talented artists!
7:30 – Open Mic sign up
8:00 – Open Mic starts
9:00 – Intermission
9:20 – Open Mic
10:00 – @kago_otto
10:20 – Open Mic
11:00 – Intermission
Vendors:
@aggiemusic
If you're looking to perform please be ready with a USB or be prepared to send your track via email.
Do you want to sell your art or merch at one of our shows? DM us!
@thatpmiller
@taylorfreelsofficial
@volsteadlounge
Be You. Live R.E.A.L.
allthingsdope.com