Read Time:
1 Minute, 6 Second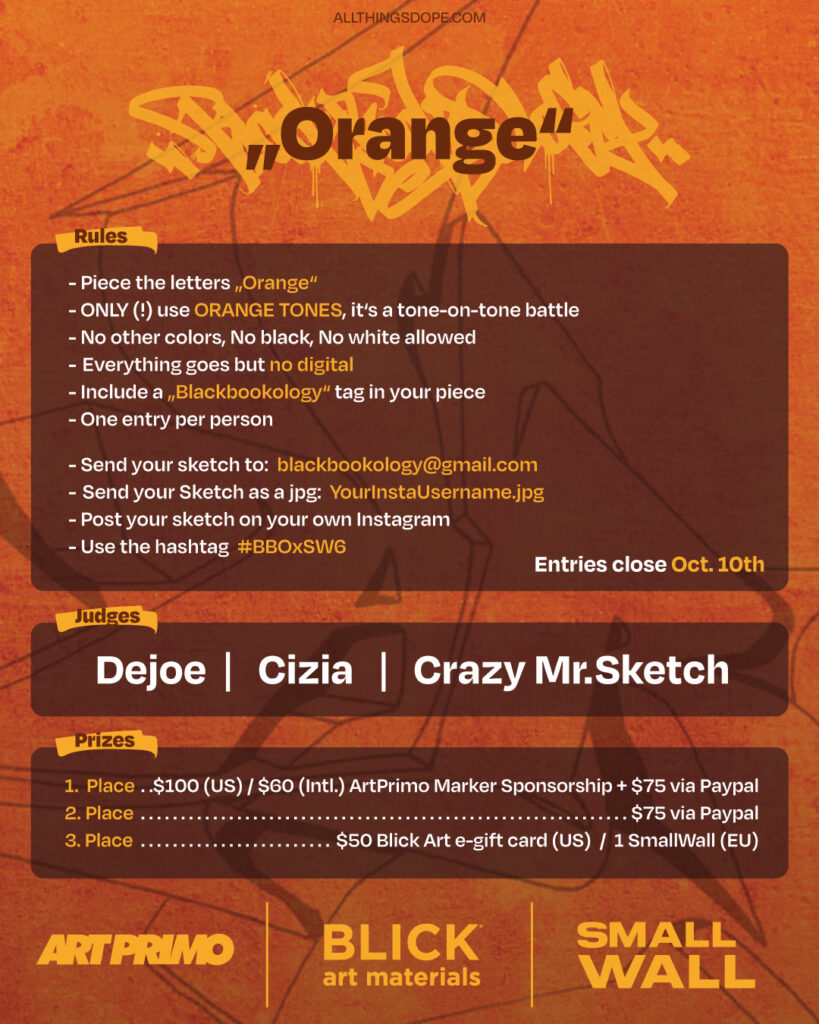 "ORANGE" blackbook graffiti battle!
Only use orange tones. It's a tone-on-tone battle. No other colors allowed. No digital work. You can get as creative as you like with the word and background but letters are the main focus for the judges. Read the rules carefully!!
Don't forget to include a "Blackbookology" tag in your piece and use the #BBOxSW6 hashtag when you upload it. Entries close October 10th.
It is mandatory to email your submission to make sure it is received!!
We've got $75 for first place + a marker sponsorship from @artprimo, $75 for 2nd, and some dope prizes from @blickartmaterials and @smallwallofficial for 3rd.
Special thanks to our judges for this round @___dejoe, @cizia1988, and @crazy_mister_sketch.
Much love to @artprimo, @blickartmaterials, and @smallwallofficial for providing cool prizes!!
Special thanks to our sister brands @gullysteez and @steezwars for providing the $150 in cash prizes.
IMPORTANT: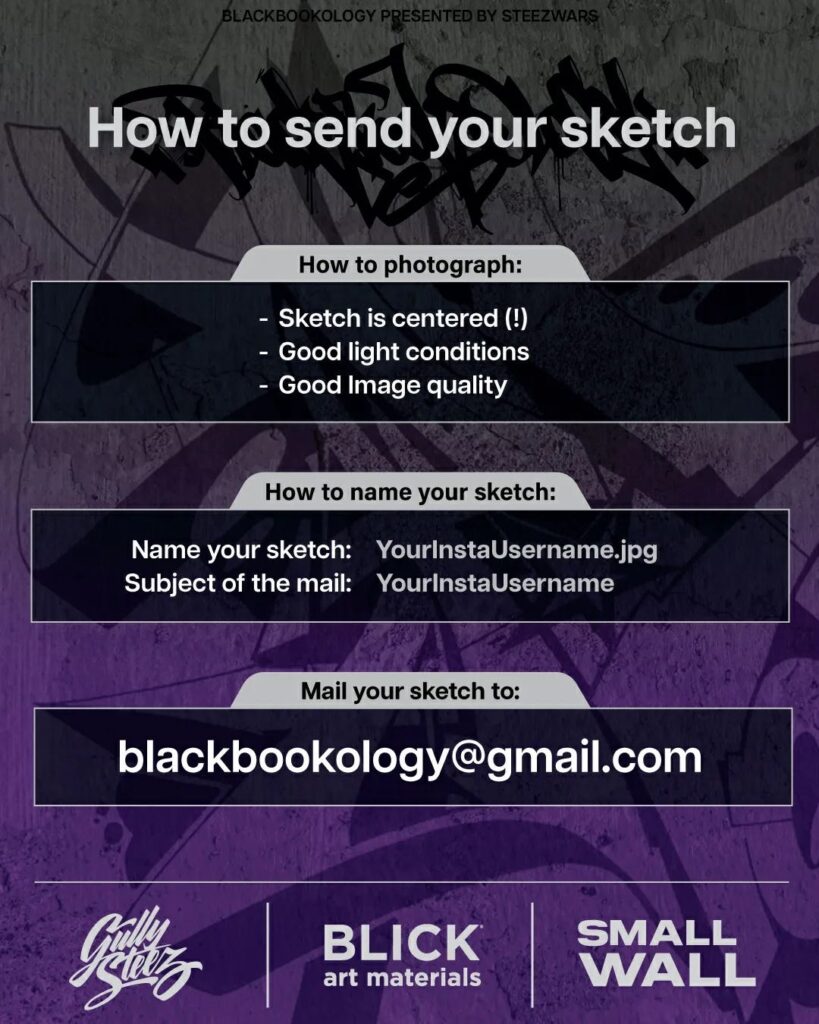 SUPPORT:
The current battle has a $300 prize pool (cash + sponsor gifts). Our goal is to reach a $1,000 prize pool for all our battles but we need your help to make that possible!
Subscribe to the Blackbookology Instagram account for $4.99 a month to support our battles. All funds go toward increasing our prizes.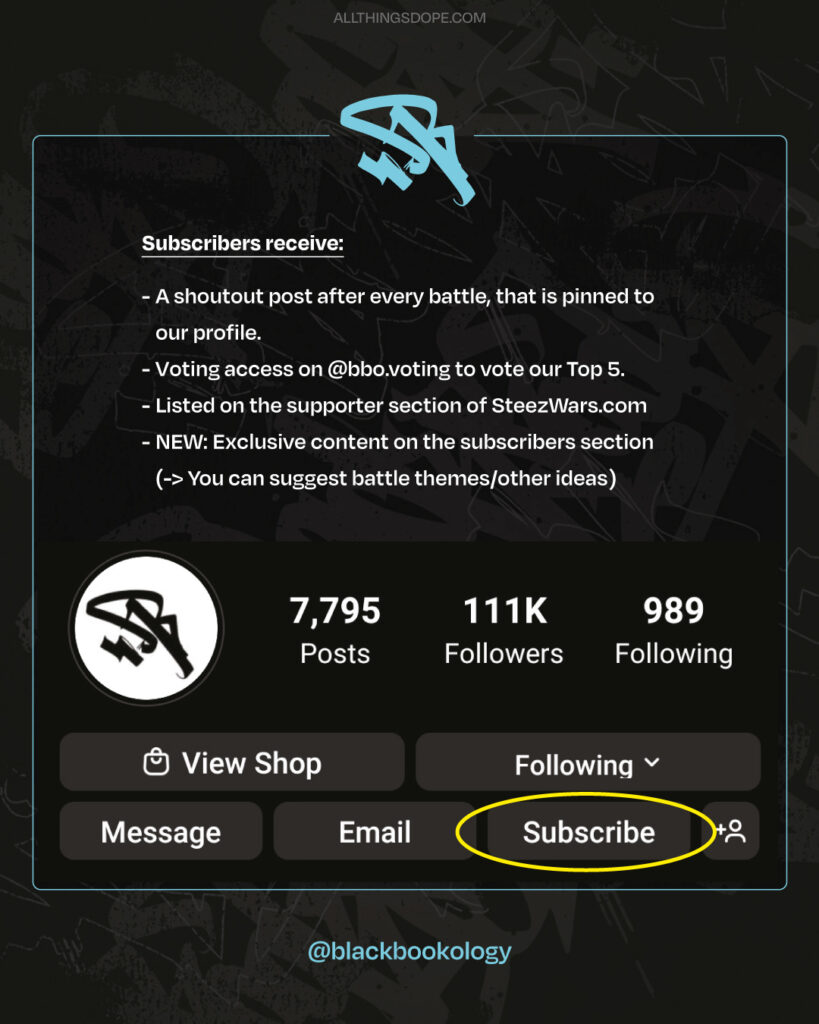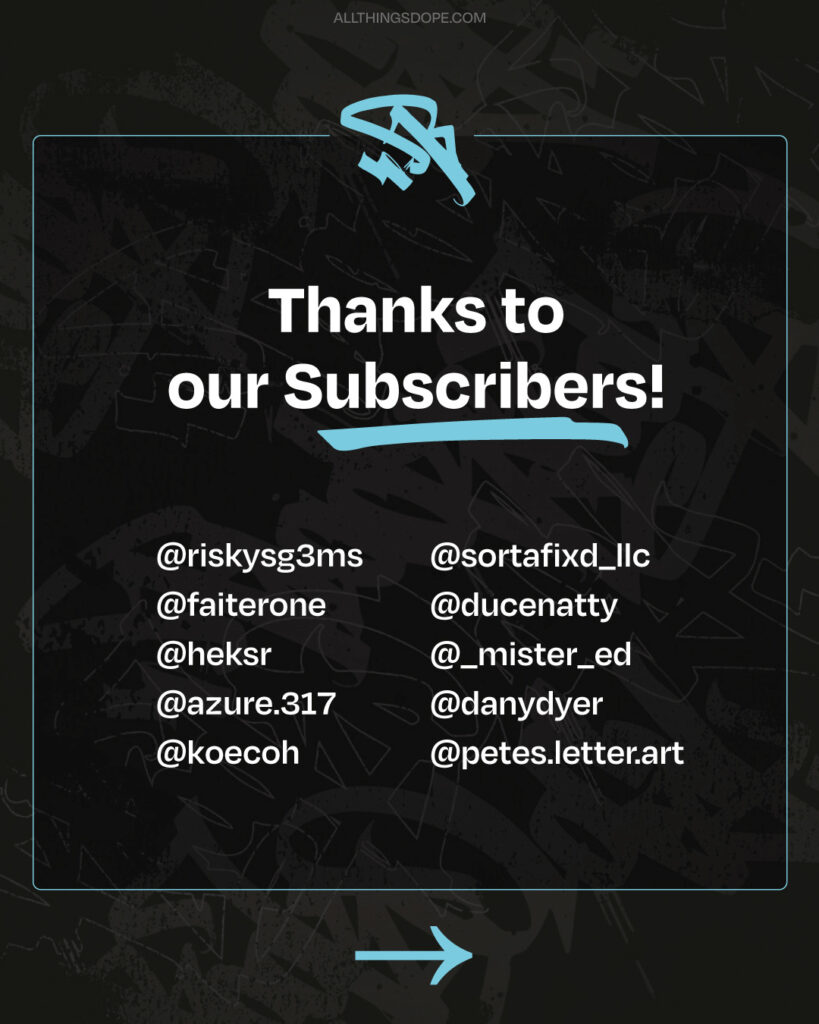 Be You. Live R.E.A.L.
#GullySteez | allthingsdope.com