Our current art contest: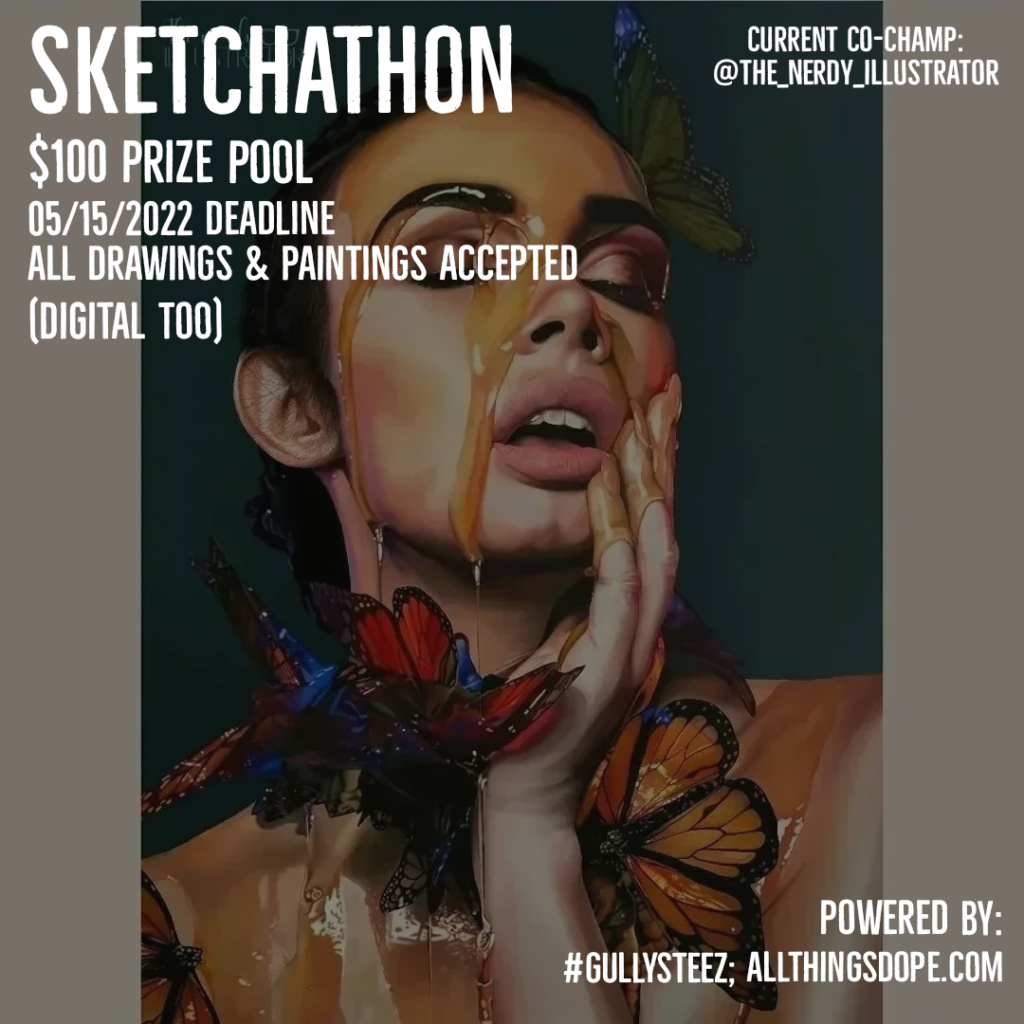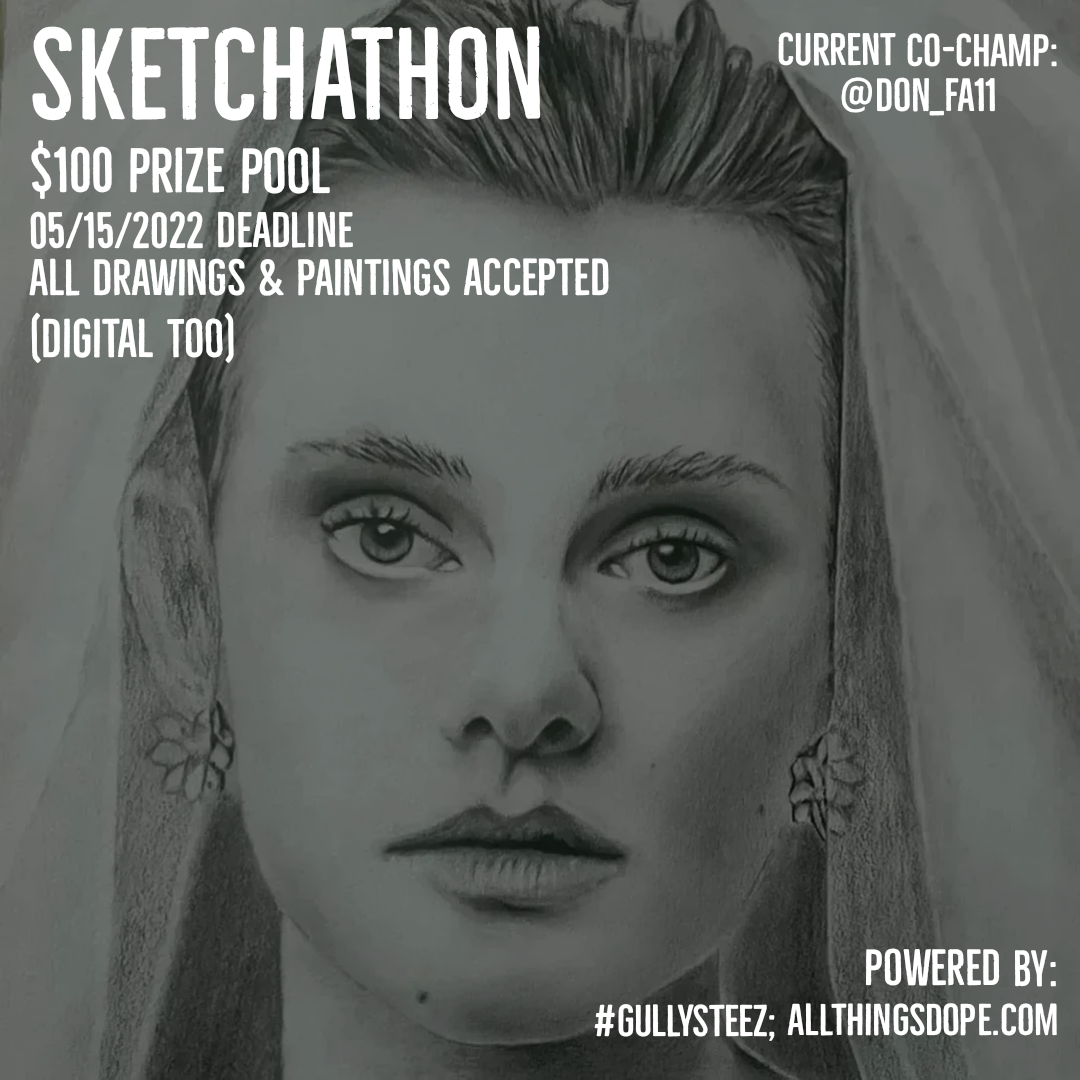 Follow @sketchathon_ on Instagram to participate.
You can see all of Sketchathon's published posts HERE.
Other ways to get involved:
Patreon is the primary way to support the growth of our art contests. Consider throwing down $5 per month for some cool benefits and help us increase our prize pools.
Sketchathon Art Club is our Facebook group for art lovers. Join the club to showcase your work!
Sketchathon Subreddit is our hub on Reddit.