0
0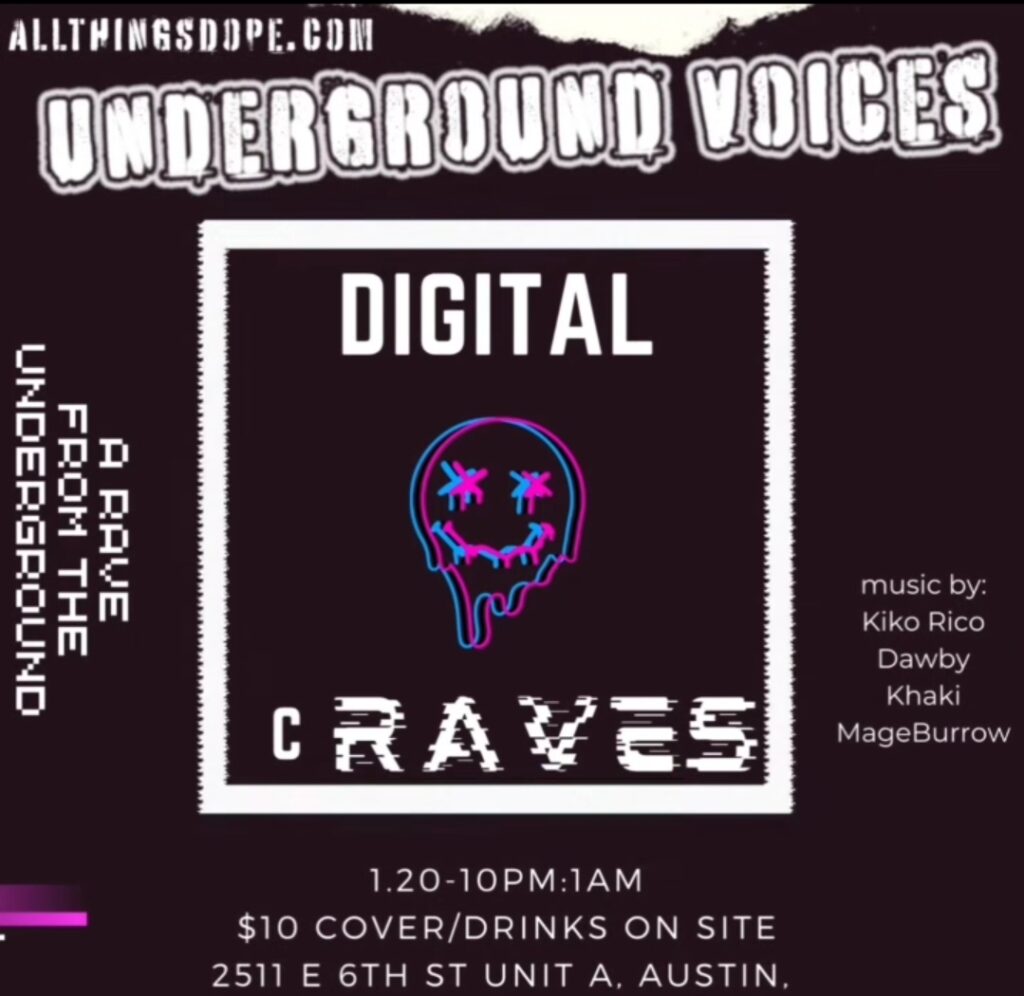 Our first event of the year is tonight!
Enjoy a rave from the underground in collaboration with Heux Haus at Riches Art Gallery in Austin, Texas from 10pm to 1am.
We've got a great lineup of DJs and performers including Kiko Rico, Dawby, Khaki, and Burrow the Mage. There will also be party games and drinks to enjoy on-site.
Get your tickets at the door for $10 or purchases tickets HERE.
Be You. Live R.E.A.L.