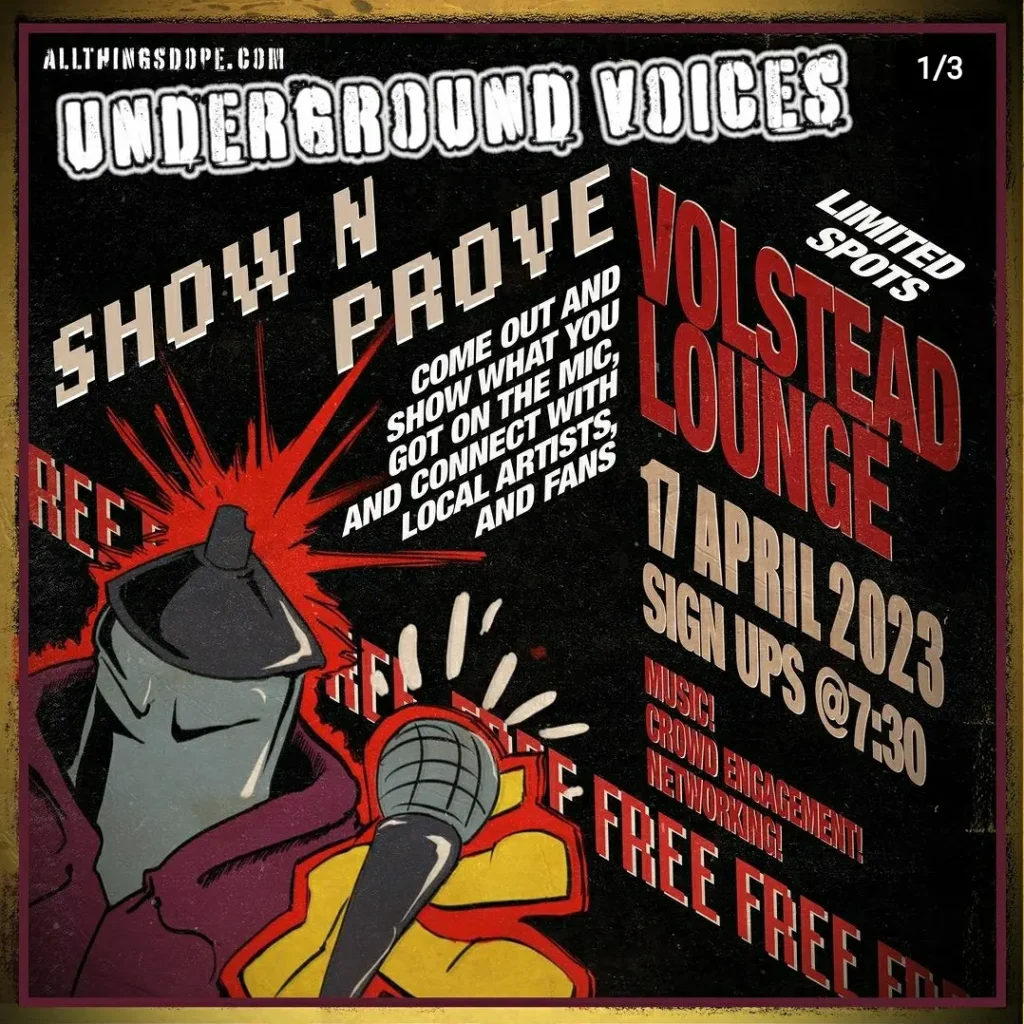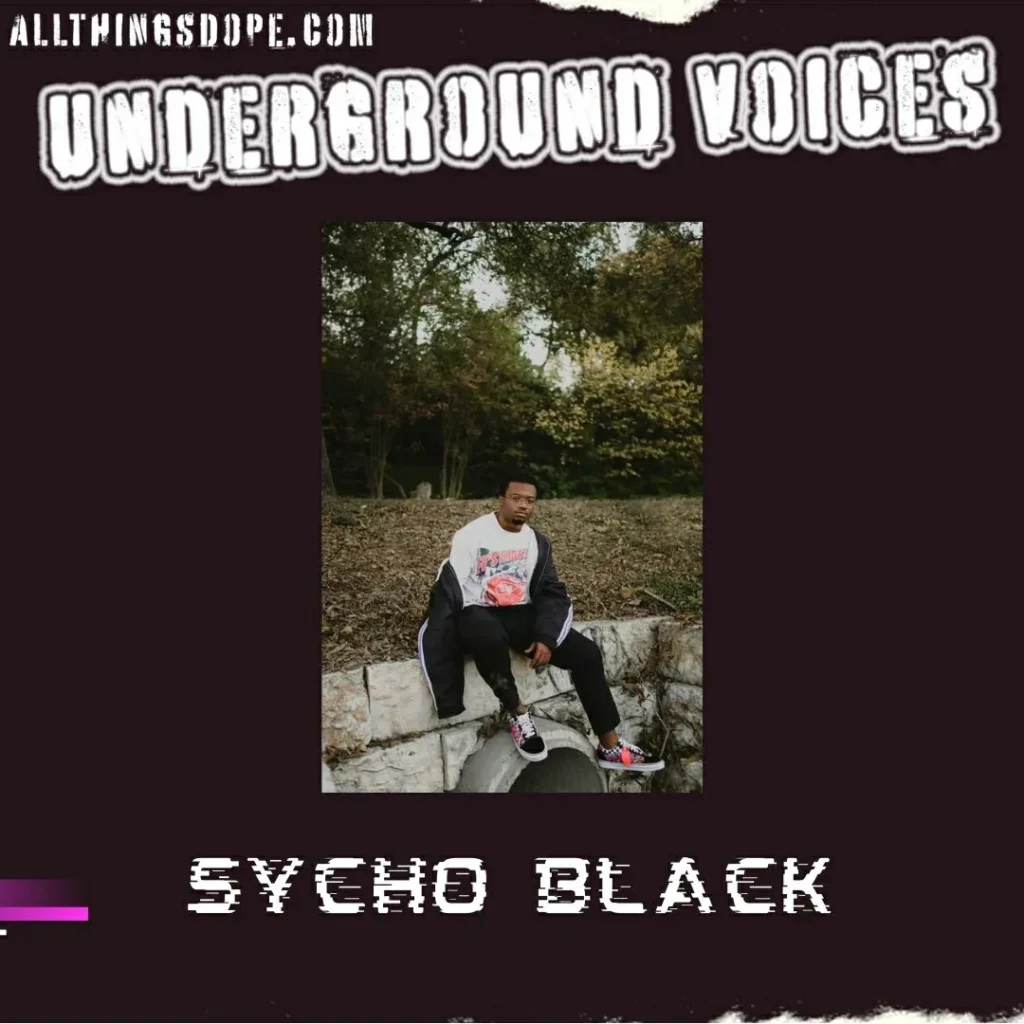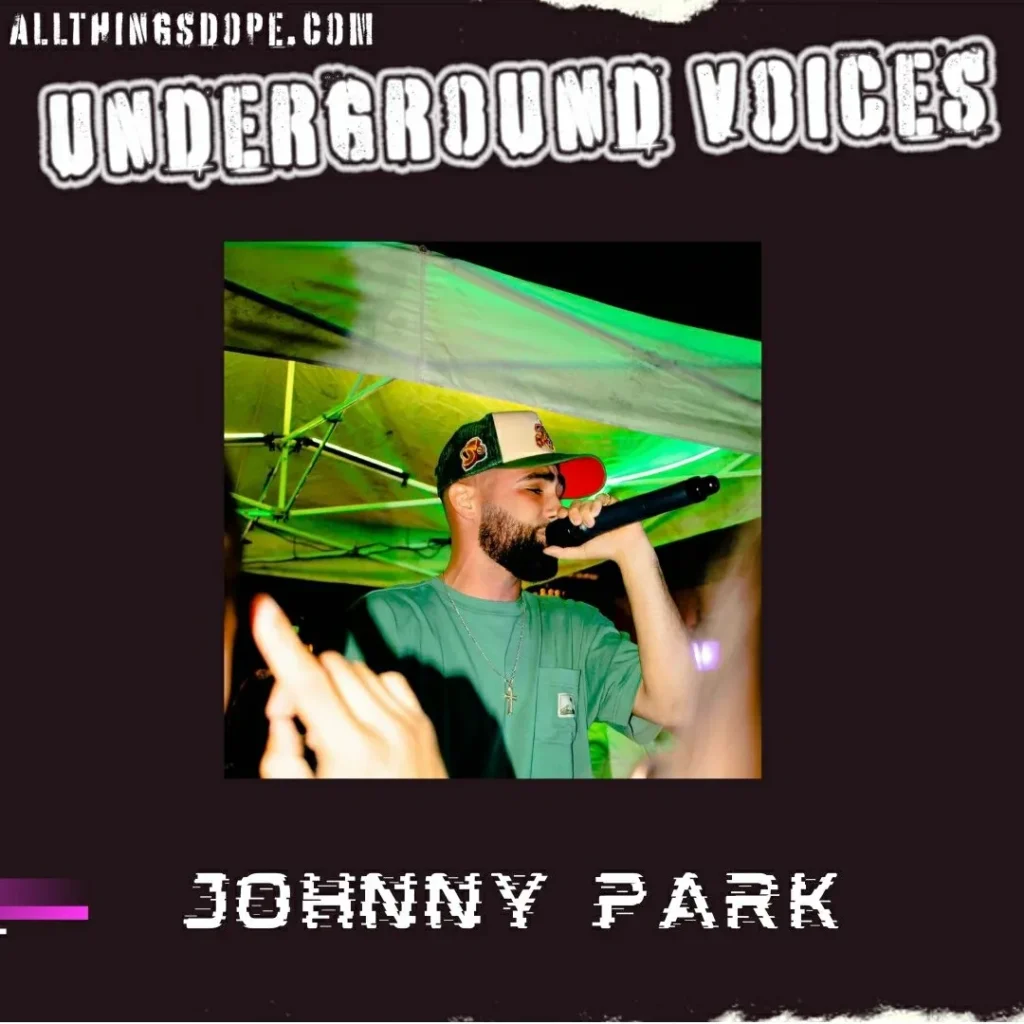 Check out one of the best open mics in Austin, TX tonight at Volstead Lounge!!

Underground Voices Live is a space for creativity dedicated to showcasing unique and upcoming voices. Come through to catch a vibe, have a drink with us, and enjoy some of the underground's most talented artists.

If you're looking to perform please be ready with a USB or be prepared to send your track via email. We have mics and interfaces for you to use when/if you bring your instrument.

7:30 – Open Mic sign up
8:00 – Open Mic starts
9:00 – @sycho.black
9:20 – Open Mic
10:00 – @Johnnyparkftv
10:20 – Open Mic
12:00 – Close

Showrunners:
@thatpmiller
@taylorfreelsofficial
@gullysteez

Vendors:
@aggiemusic
@sparkleponyretro

Would you like to be a vendor? DM us!
Is there a time crunch and you've got to skip the line for the open mic? We do that too! Hit us up for details.

Be You. Live R.E.A.L.
#GullySteez; all things dope.