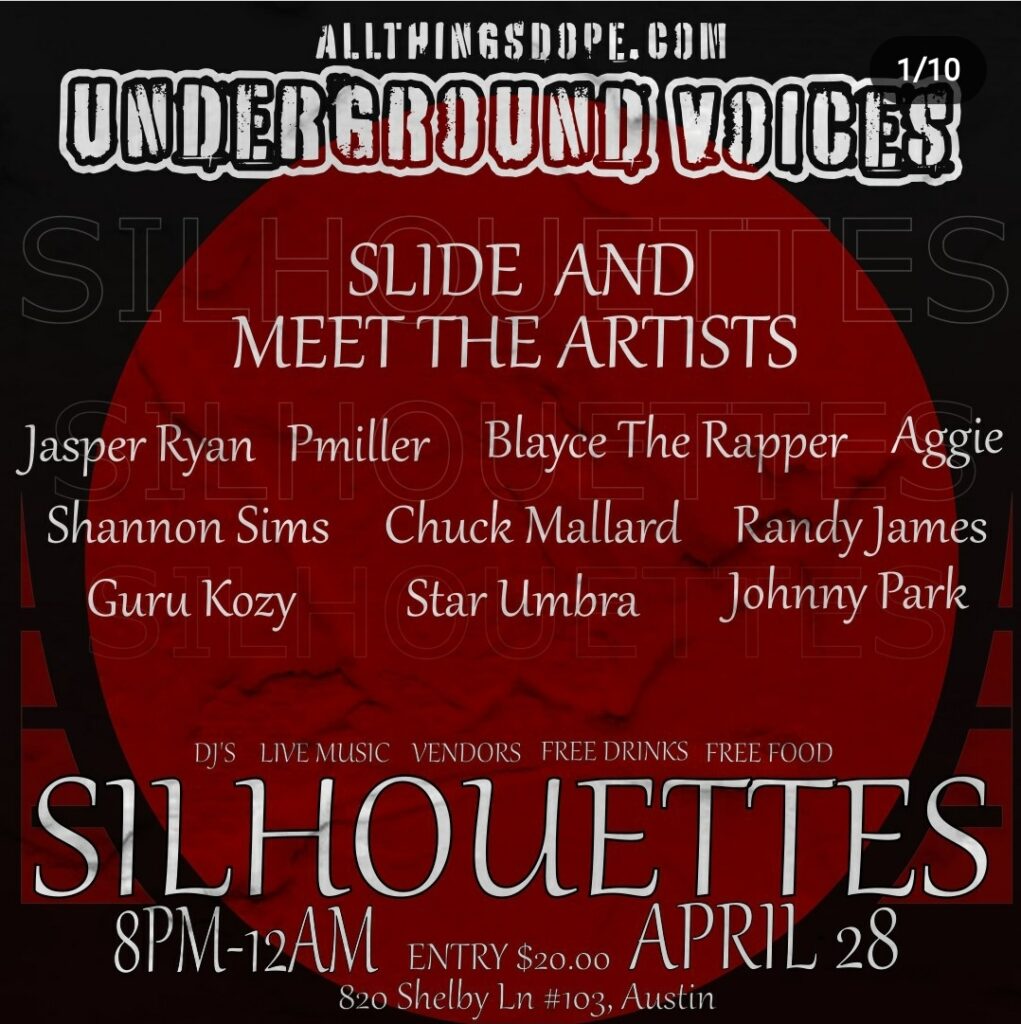 Slide through and meet the artists that are going to be throwing down this Friday, 04/28/2023, at the latest Underground Voices show at Almost Real Things in Austin, Texas.
"Silhouettes" will be celebrating the best artists in the city who have stayed in the shadows for far too long. Time to bring them to the light! We'll have vendors, art, music, food, drinks, and a whole lot of fun!!

We pride ourselves in providing a safe space for creativity where artists across all mediums are accepted into our growing community.
Tickets are $20 and include a free slice of pizza from @stony_pizza_cart AND free drinks provided by @stillatx!

Cant wait to do this at @almostrealthings. I hope y'all are ready for a great time!

Schedule

8:00 PM – @kikos.hands
8:45 PM – @dsims34_
9:00 PM – @thatpmiller
9:10PM – @aggiemusic_
9:25 PM – @gurukozy @blaycetherapper @star_umbra
9:40 PM – @johnnyparkftv
10:00 PM – @mrjasperryan
10:30 PM – @chuck_Mallard
11:00 PM – @randyxjames
11:30 PM – Close