0
0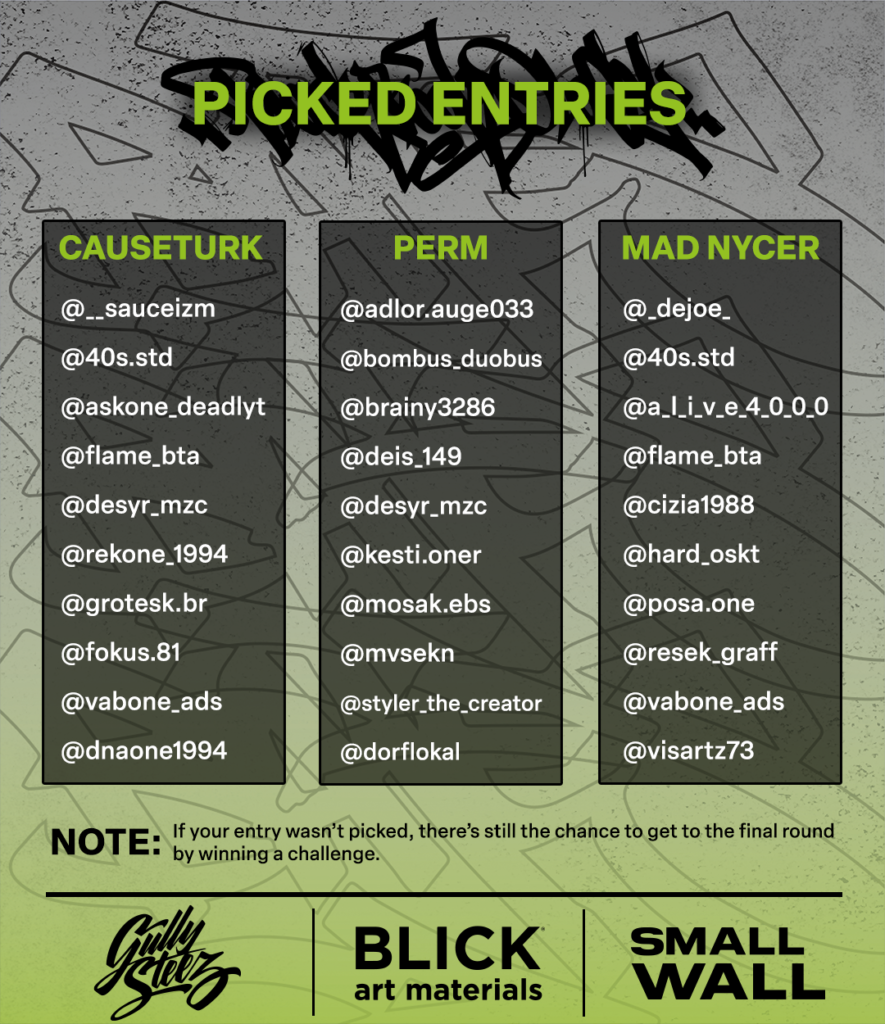 The judges have spoken and the artists who are listed have advanced to the next round. If your entry wasn't selected there's still a chance to get to the final round by winning a challenge if you're listed in our Challengers graphic.
Special thanks to @greatbates and to our judges @causeturk, @perm_art, and @madnycer.
Much love to our sponsors for providing cool prizes: @blickartmaterials and @smallwallofficial.
Follow @Blackbookology across social media for our blackbook graffiti battles!
Be You. Live R.E.A.L.
#GullySteez; all things dope.