0
0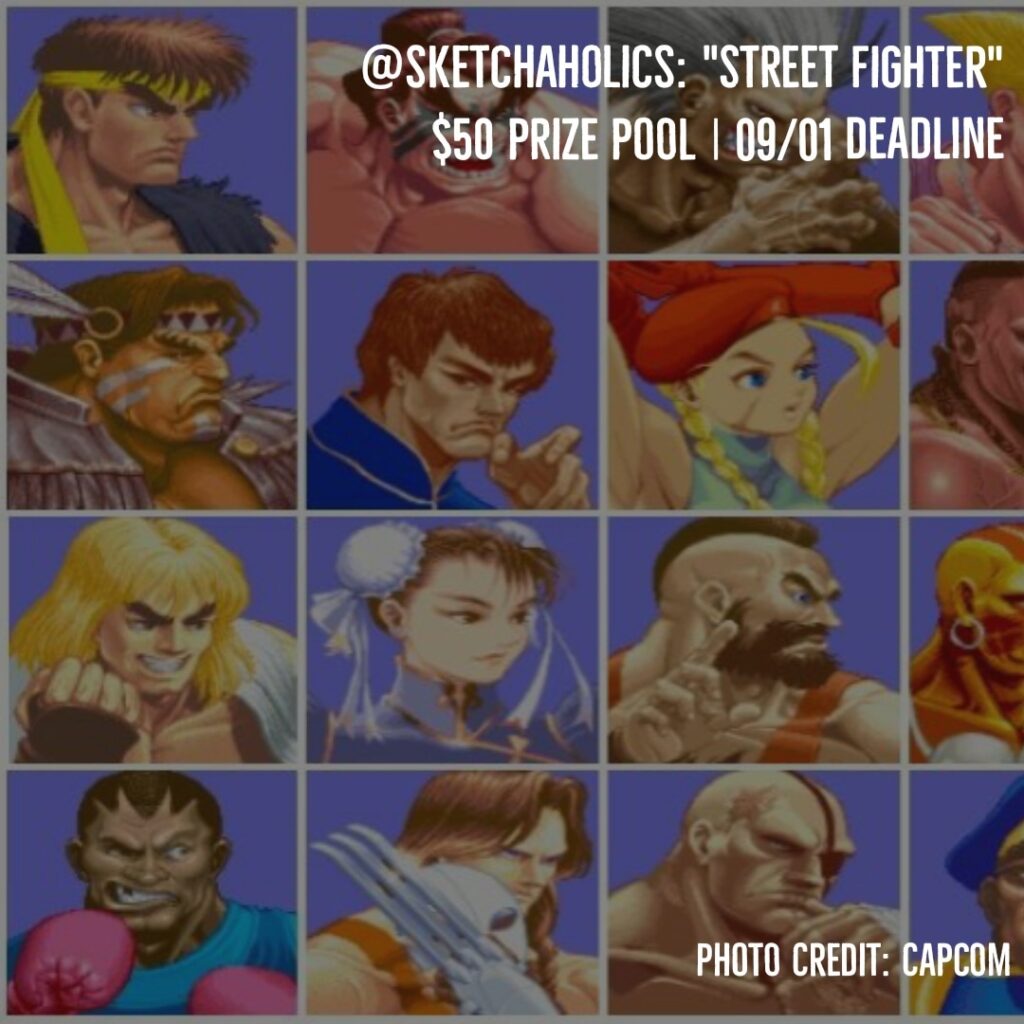 Our next theme on Sketchaholics is Street Fighter!!
Our prize pool is $50. $10 will go to a lucky participant and $40 will be awarded to a merit based winner.
Rules:
1. Draw any character from Street Fighter and include the Sketchaholics name somewhere in the piece.
2. Upload your entry to Instagram and tag @Sketchaholics and #Sketchaholics to get our attention.
3. Submit your entry by the 09/01/2022 deadline.
Be You. Live R.E.A.L.