0
0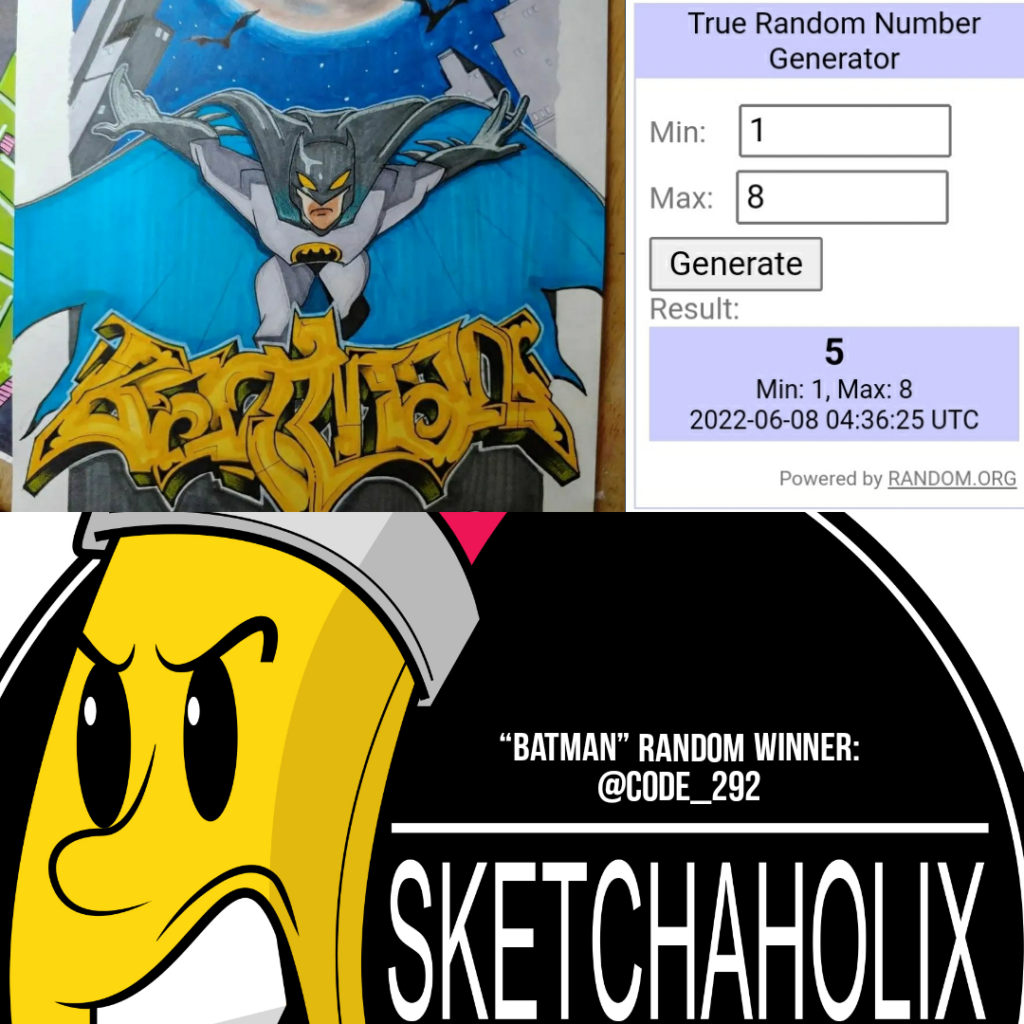 Our randomly selected winner for the Sketchaholics "Batman" art contest is @code_292 who will be awarded a $10 cash prize.
Please show our random winner some love!
Our champ will be decided by a poll-based playoff and the finalists will be announced shortly.
Follow @sketchaholics on Instagram for our themed art contests.
What theme should we do next?
Be You. Live R.E.A.L.