0
0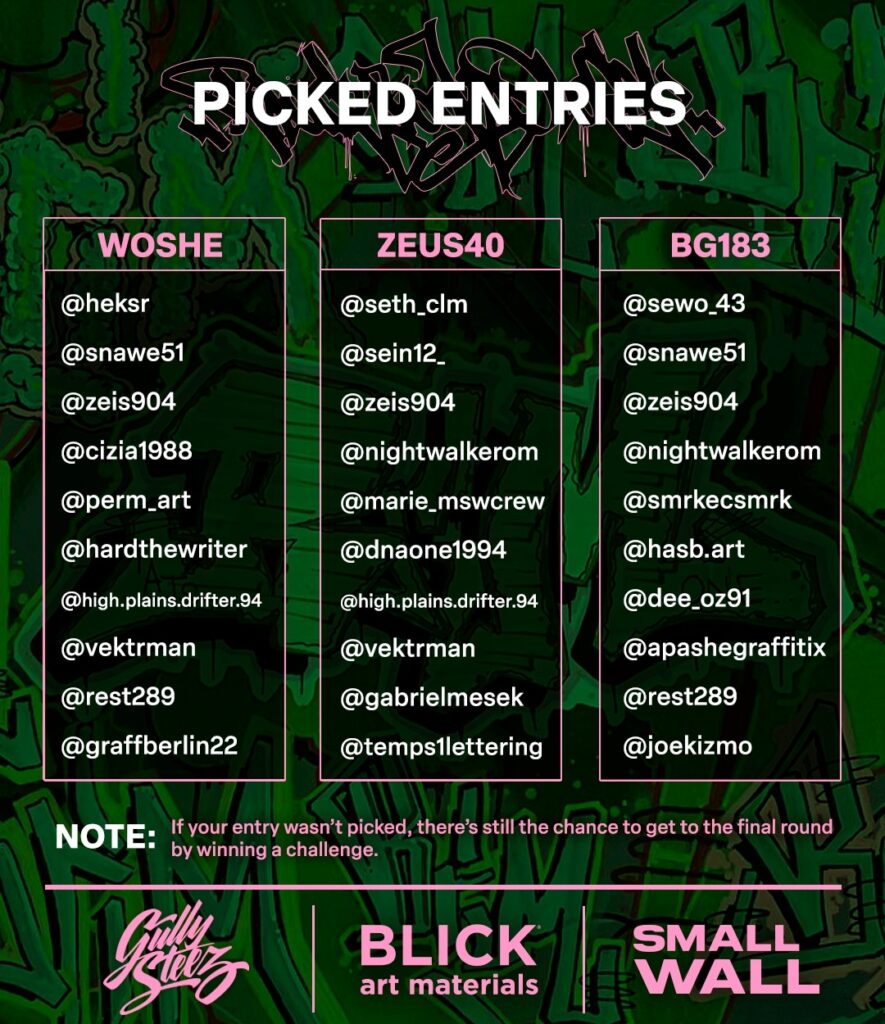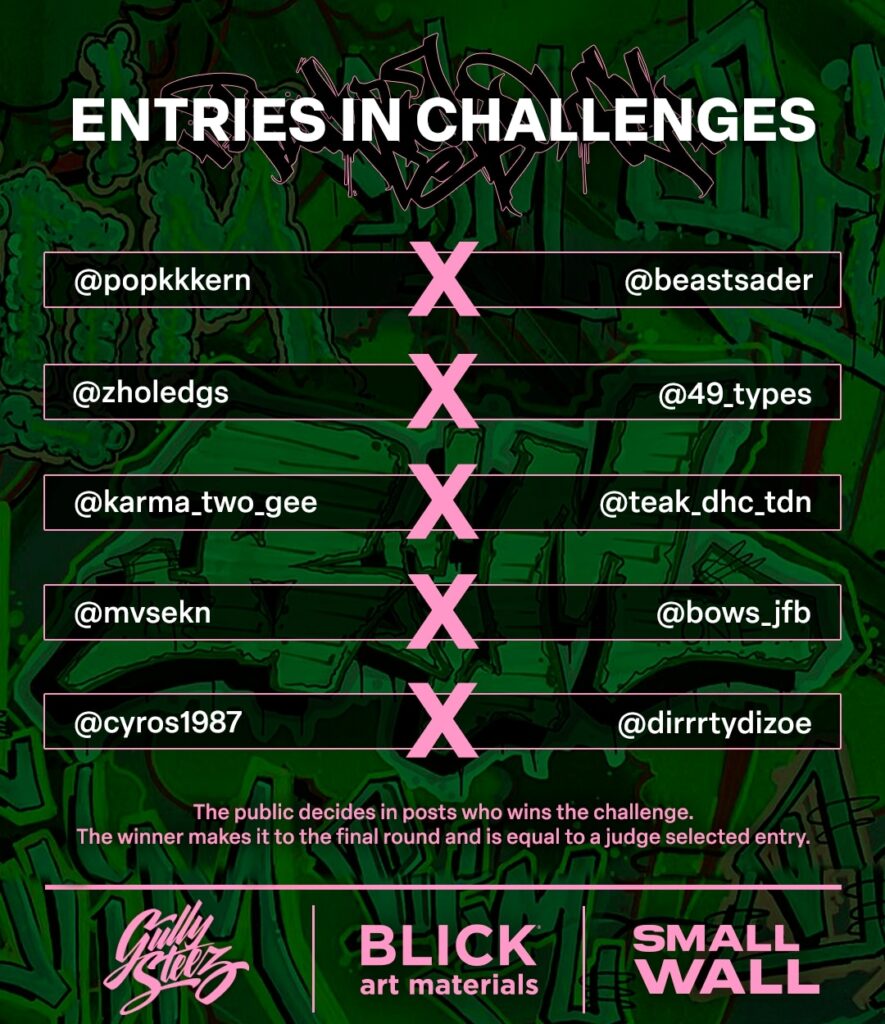 The judges have spoken and the artists who are listed have advanced to the next round of the "BRIM" blackbook graffiti battle on @Blackbookology x @SteezWars. If your entry wasn't selected there's still a chance to get to the final round by winning a challenge.
We'll be running 5 challenges during the publishing period of the "BRIM" blackbook graffiti battle. The 10 artists listed in the graphic will face each other in poll-based battles to see who makes it through to the final round.

Respect to @brim1tatscru and special thanks to our judges for this round @zeus40_wb_vmd, @bg183tatscru, and @wosheblackbook.

Much love to our sponsors for providing cool prizes: @blickartmaterials, and @smallwallofficial.

Be You. Live R.E.A.L.
#GullySteez; all things dope.