0
0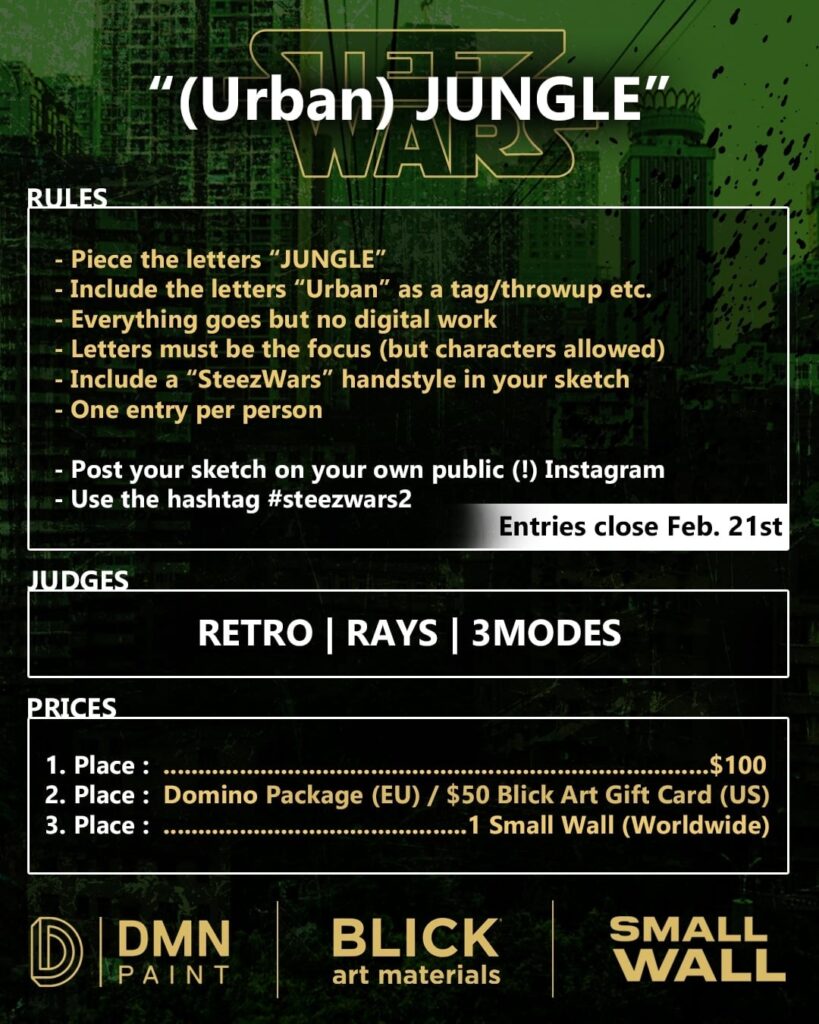 "Urban Jungle" (read the rules carefully).
$100 cash for 1st and some cool prizes from our sponsors for 2nd and 3rd.
02/21 deadline. Letters are the focus but characters are allowed. No digital work. Use the hashtag #steezwars2 to submit your entries.
Much love to our judges: @retro_oner, @3modes, and @rays_against_the_machine.
The battle will take place entirely on this page with crossposting on @SteezWars.
Special thanks to our sponsors: @blickartmaterials, @dominopaint, and @smallwallofficial.
Be You. Live R.E.A.L.