0
0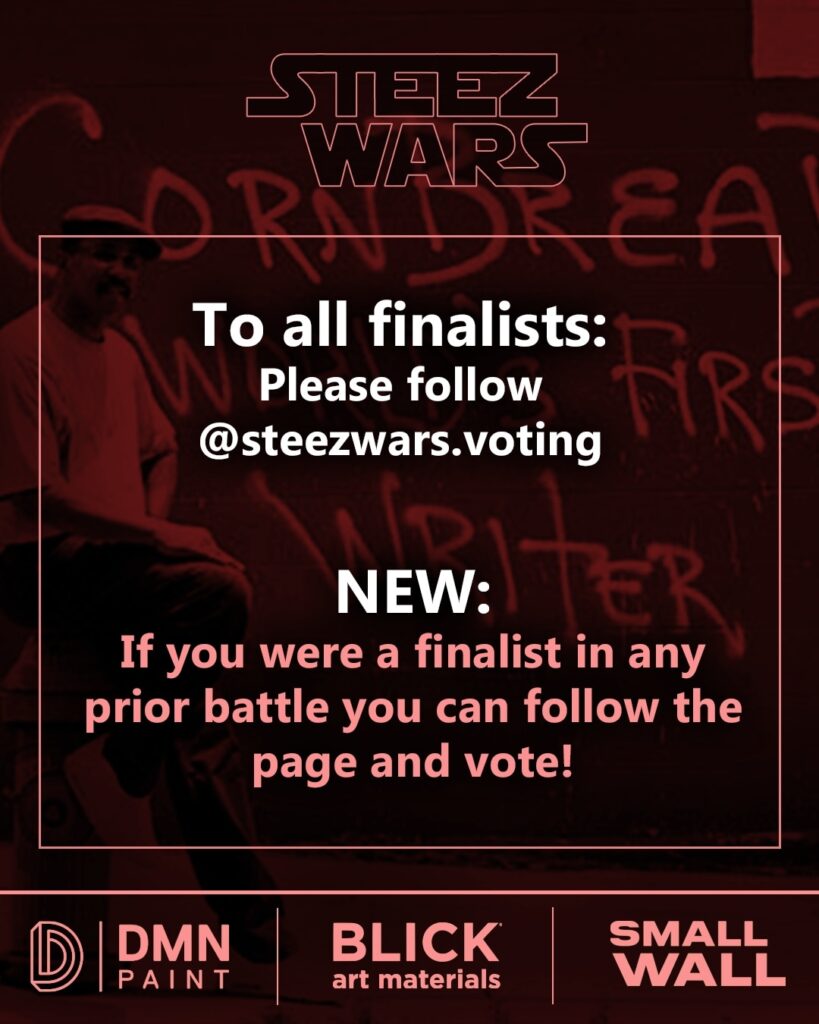 The next round of the "CORNBREAD" battle is underway!

If you were a judge-selected finalist please follow the @steezwars.voting account. If you were a finalist in any of the prior battles you can also take part in the voting to help us get to a Top 5.
Follow @SteezWars & @Blackbookology on Instagram for our blackbook graffiti battles.